I'm excited to announce the launch of our first collaboration with Unwind Studio who make beautiful and original needlepoint kits by working with artists from around the world.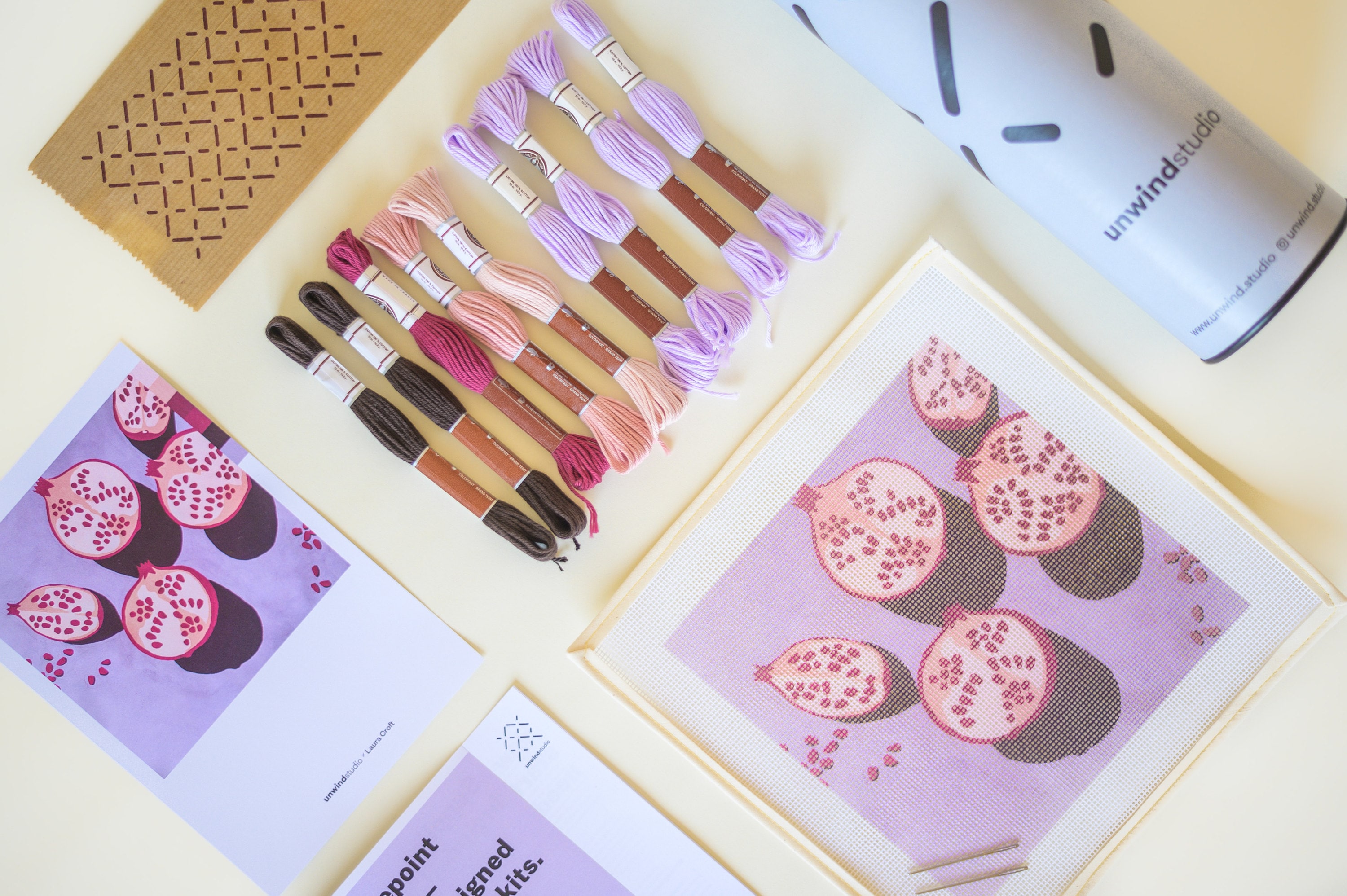 Our Still Pomegranate design is part of a Summer Mini Series with two other artists, Ana Popescu & Anca Putin. This fruity trio can be purchased individually or as a bundle, with soft cotton thread to sew with and a guide to the range of stitches you can try.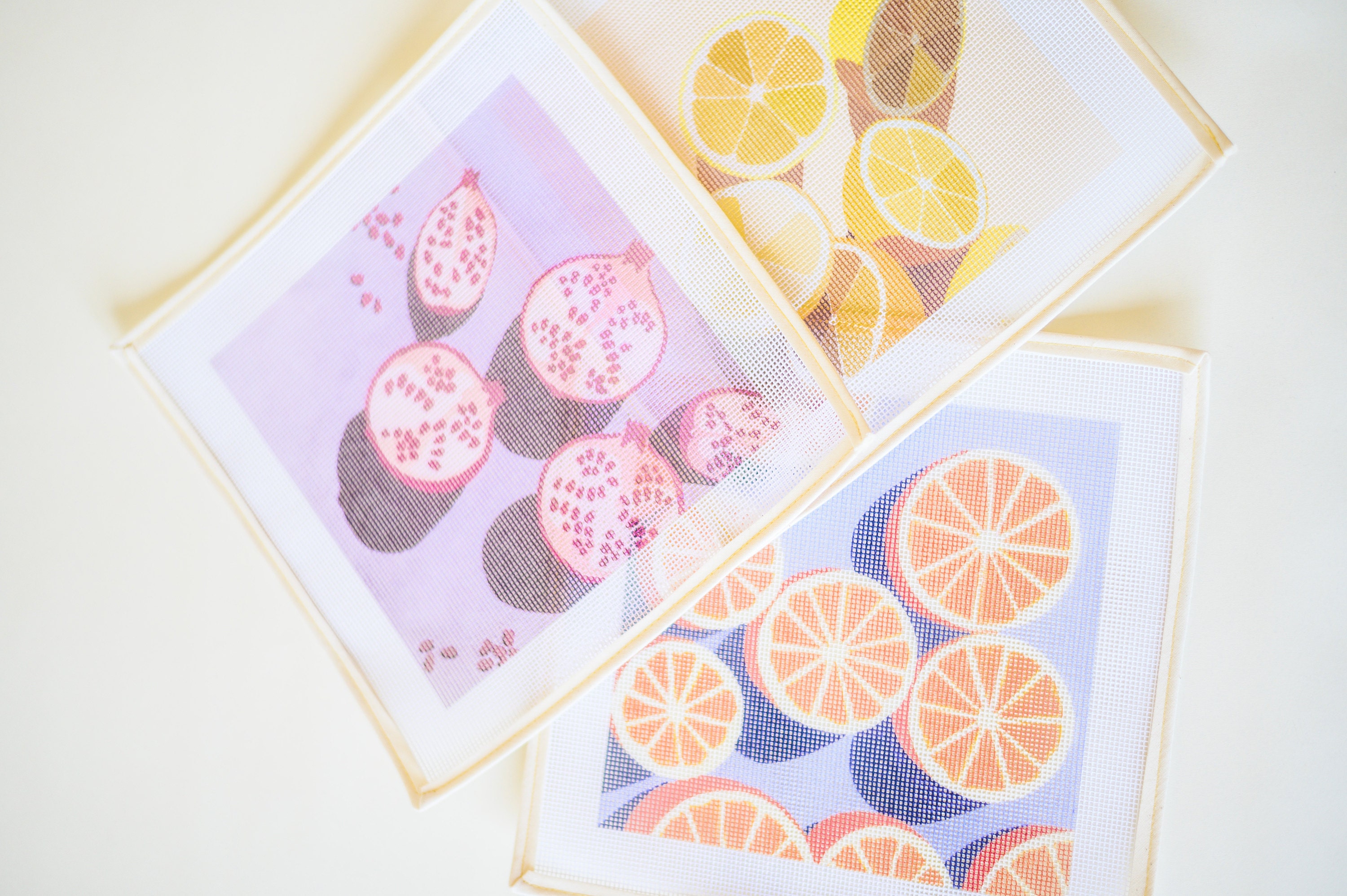 I loved Unwind Studio from the moment I encountered them; firstly because they aim to elevate needlepoint by creating beautiful, contemporary needlepoint kits based on fine art. In fact their mission is connected to the Bauhaus Manifesto, that "there are no barriers between handicrafts and sculpture or painting; they are all one: building"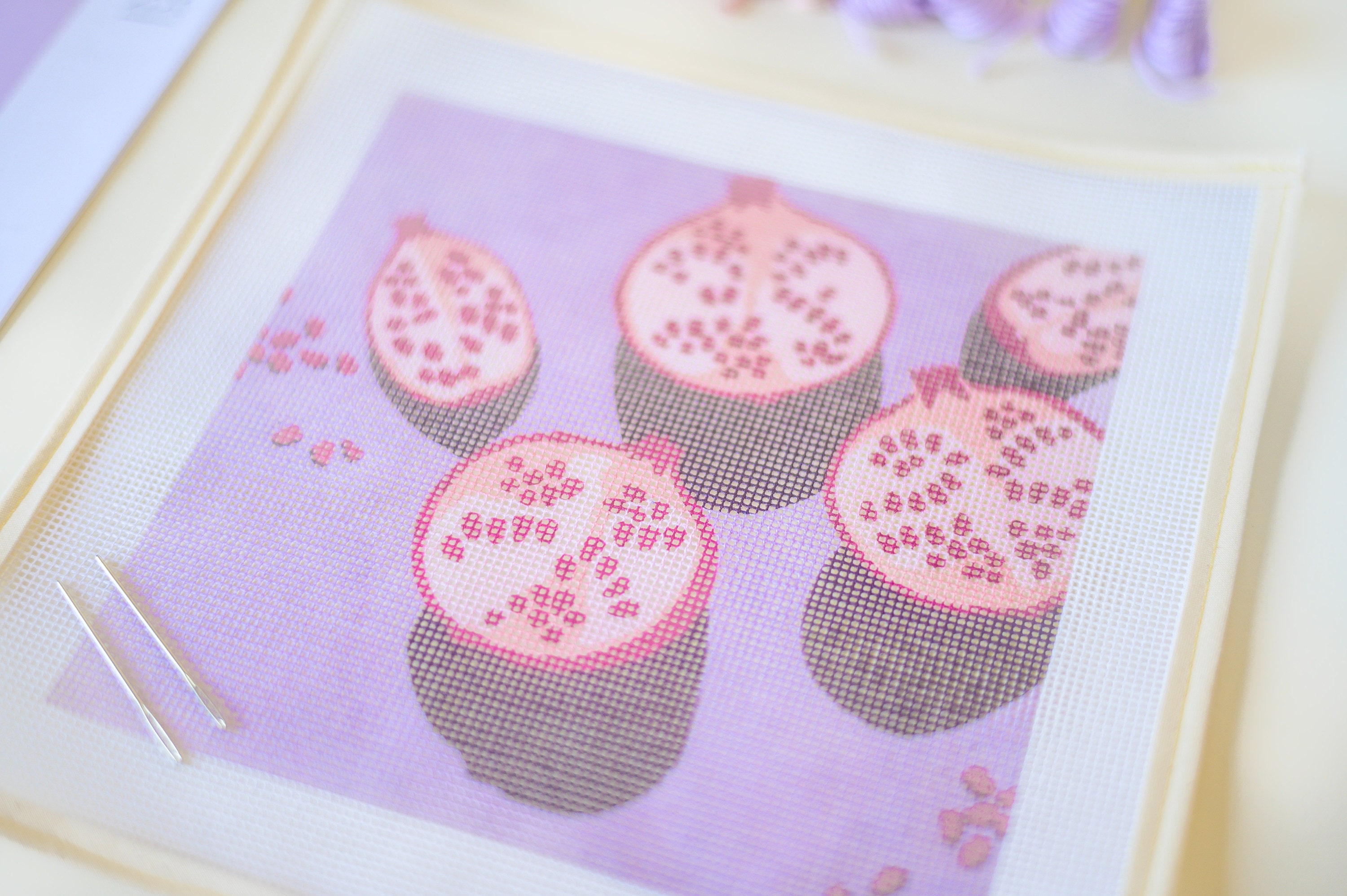 Secondly, because they understand the importantance of crafts, like needlepoint, on mental health. They successfully deliver a product that encourages you to create and unwind at the same time. On their blog, Cristina writes about the Charles Eames quote 'Take your pleasure seriously' and compiles a list of articles on the topic of crafts and mental health.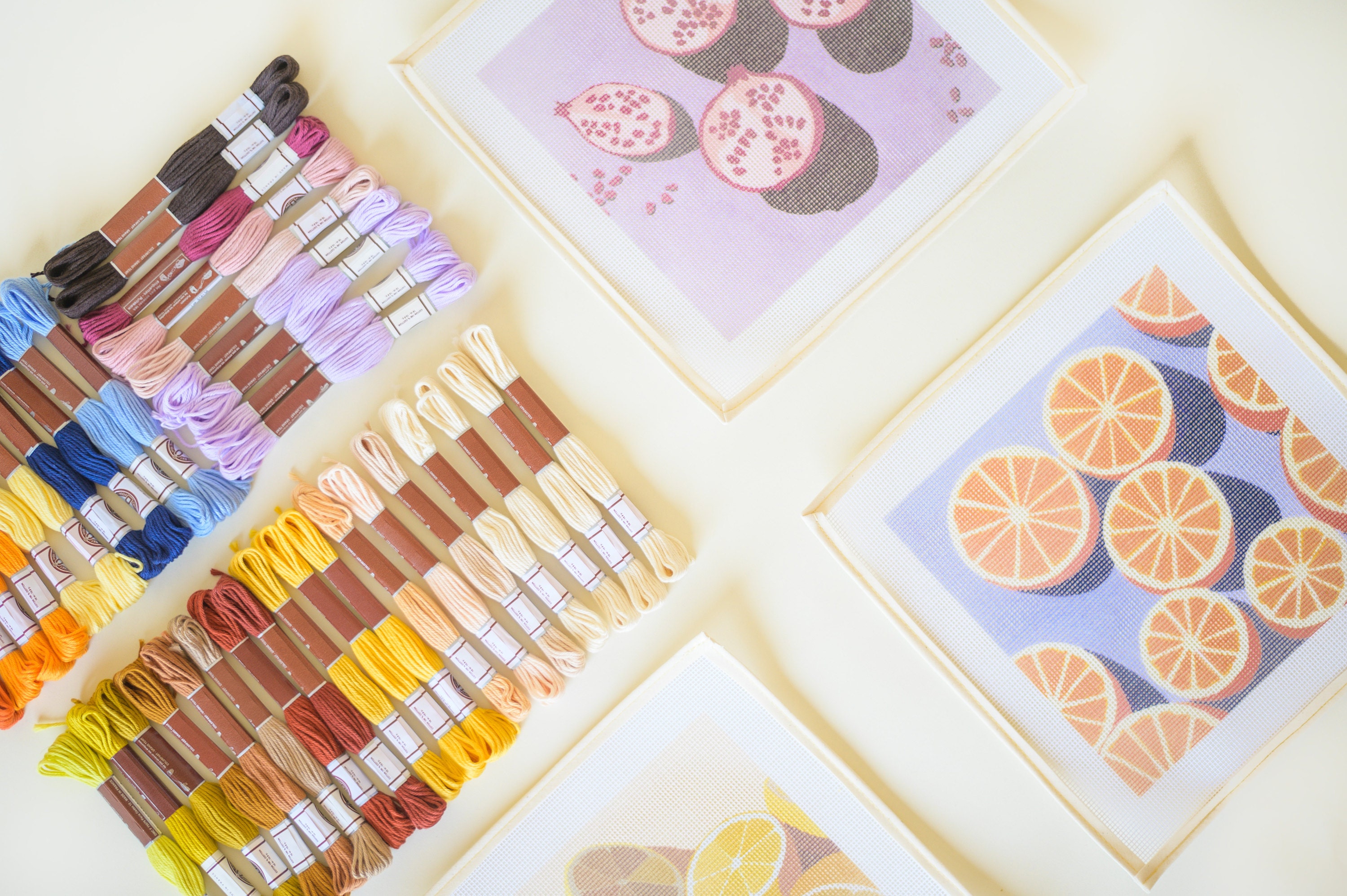 If you haven't tried needlepoint before check out their range of small needlepoint kits or tapestry kits for beginners and create and unwind. 
Photos by: Inês Sá